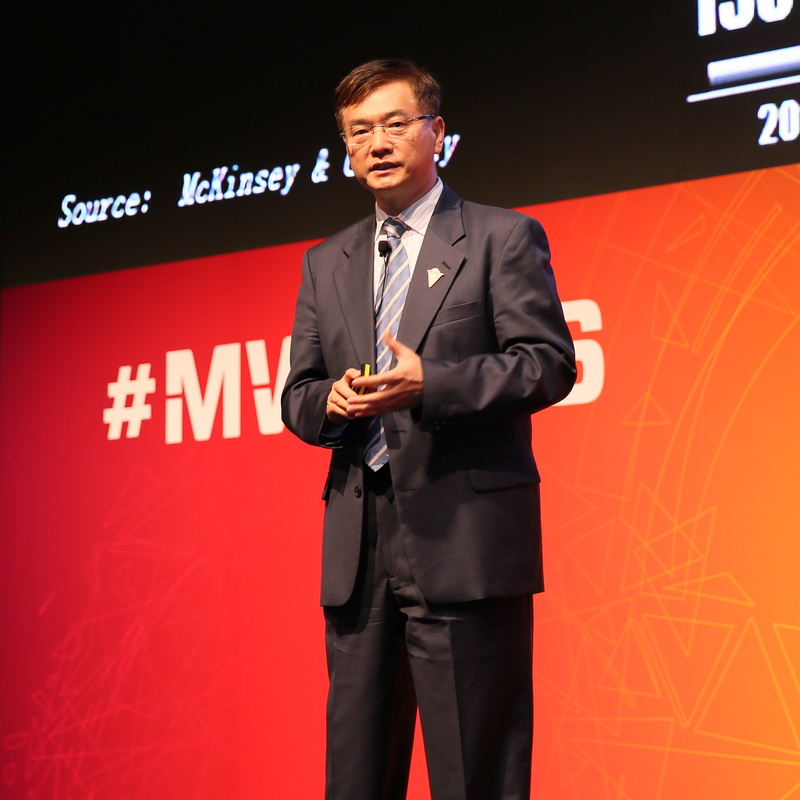 Mr. Li Yue
President & CEO, China Mobile

In the keynote speech of Mr. Li, He firstly introduced the 4G TD-LTE progress of China Mobile.

"Over the years, China Mobile' network has indeed developed on a large scale. By the end of May 2016, it has built 1.3 million TD-LTE base stations and has more than 409 million subscribers. The penetration rate of China Mobile's 4G subscribers reached 50%. 4G has become the most popular network in users' online choice, with the 4G traffic proportion of 86%. In terms of devices, with the support of partners, there are over 2000 types of devices for our network, 70% of which are 1000-yuan smart phones. We also strongly promoted the development of VoLTE. VoLTE service has been covering 300 cities and is planned to have over 30 million subscribers by the end of 2016."

As to the future development, he shared China Mobile's Big Connectivity Strategy—to enlarge connection scale, to improve connection service, and to enrich connection applications.

• Further push for 4G popularity. The number of 4G subscribers is expected to exceed 500 million and the penetration rate of 4G subscribers will reach 60%.
• On the device side, promote 4G multi-mode multi-band devices and boost the application of VoLTE, RCS, NFC, etc. We expect to sell 330 million devices in 2016, including 100 million VoLTE terminals.
• In terms of network, enlarge the VoLTE commercialization scale and push 4G to evolve to 5G. Boost the application of new technologies such as 3D-MIMO and IoT towards 5G, and to enhance the development of IP and Cloud.
• On the service side, enhance the services of cloud computing, big data and Internet of Things. Reduce the cost of IoT chipset and module, in order to promote IoT development on a large scale.
• With respect of 5G, based on China Mobile 5G Innovation Center, push forward 5G development with partners. Be open to cooperation with Japan, South Korea, Europe, and U.S.A., to jointly contribute to 5G development.

Mr. Li also expressed his praise and belief in GTI.

"GTI has played an important role in promoting the development of TD-LTE. In the future, with the support of industry partners, GTI 2.0 will obtain greater success."