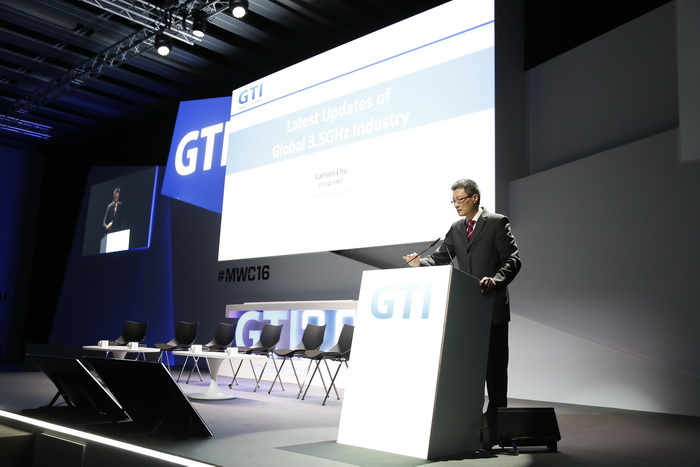 Mr. Carlson Chu from PCCW, GTI 3.5GHz Interest Group:
- In the past year 3.5GHz spectrum auctions were conducted / planned in Romania, Moldova, Cyprus, Isle of Man, Nigeria, Pakistan, UK, Span and Brazil.
- WRC 2015 Extended C Band to 3.3GHz – 3.7GHz and 709MHz new IMT spectrum and 51MHz released for global IMT band.
- Many demonstrations of Gigabit LTE were leveraged on 3.5GHz spectrum resources.
- With 3.5GHz Smartphone commercialization, 3.5GHz will supercharge LTE in the new future.
Dr. Masashi Usami from KDDI:
- UQ Communication (KDDI subsidiary) launched 1st TD based broadband wireless service in Japan in September 2009. TD-LTE service was launched rapidly after the new spectrum assignment.
- UQ Communication will launch the 3.5GHz TD-LTE service in June 2016 and target 3.5GHz TD-LTE network covering 50% population by 2019. Coverage simulator for 3.5GHz band small cell is developed by using large amount of data from throughput measurement.
- Towards Easy-to-Deploy 3.5GHz Small Cell, Dual connectivity is a promising solution for high frequency TD-LTE small cell deployment.
- B41(TDD)/B1(FDD) CA will be launched soon.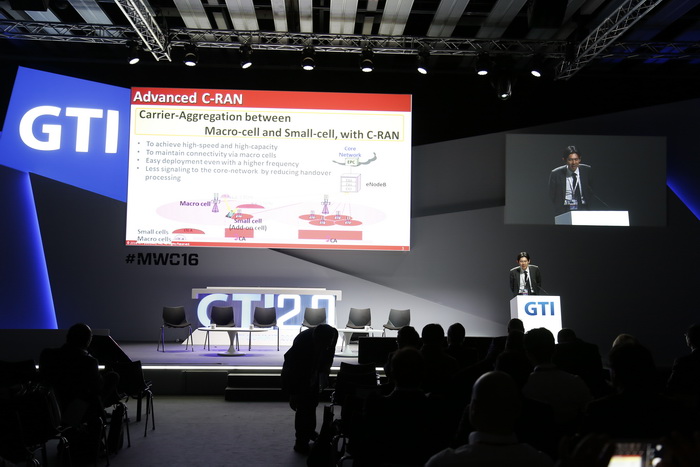 Dr. Sadayuki Abeta from NTT DOCOMO:
- NTT DOCOMO launched service with more than 300Mbps to pave the way for 5G. DOCOMO use advanced C-RAN to achieve high speed and high-capacity.
- Start field trial for 3.5GHz TDD from Jan. 2016 and will launch 3.5GHz TD-LTE service in October 2016.
- 3CC Carrier aggregation trial between existing FDD band and 3.5GHz TDD band using Advanced C-RAN has been started in 3 cities.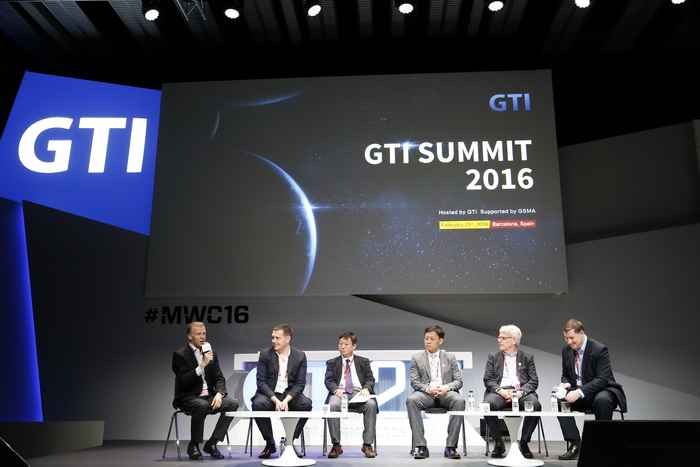 Panelist:
1.China Mobile, Yang Guang, Deputy Director
2.KDDI, Dr. Masashi Usami , Executive Director and General Manager
3.UK Broadband, Will Harnden, Chief Marketing Officer
4.Huawei, Goran Berntson, Director of TDD Industry Development
5.Qualcomm, Peter Carson, Sr. Director of product marketing
Highlights of Panel:
- Qualcomm® Snapdragon™ LTE Modems supporting Band 42 and Band 43 will be launched H2 2016 and will hit 1Gbps peak rate.
- 3.5GHz operators appeal conventional device vendors to launch handset supporting 3.5GHz to enrich the variety of 3.5GHz portable devices.