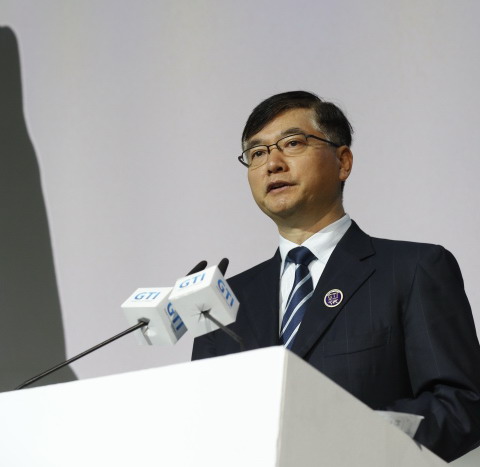 Li Yue, president of China Mobile, released the Next-Generation Converged Communication white paper at the GTI Summit on Feb 25 in Barcelona.
China Mobile has announced, through the white paper, its intention to redefine basic communication services for the 4G era and upgrade these services in collaboration with industry partners by leveraging new concepts, new technologies and new capabilities. Meanwhile, it also seeks to rally the global industry, including all operators, to work together to develop Next-Generation Converged Communication services.
Converged communication under this context combines terminal communication capability with high-quality Internet experience, featuring 'three new' concepts – new call, new message and new contacts. The 'New Call' service enables a higher-quality user experience by employing VoLTE technology. 'New Message'allows seamless integration of multiple message types and multiple media and formats under a unified front based on Next-Generation Converged Communications. 'New Contacts' provides a platform to fully integrate social networks and other personalized services that are directly linked to the user's phone number.
The white paper outlines the requirements of China Mobile's Next- Generation Converged Communication for the period 2014-2015. It serves as a guideline for industrial stakeholders to plan and develop necessary solutions and products in a timely manner. China Mobile aims to pre-commercial launch this new generation of converged communication for commercial use in the fourth quarter of 2014 and achieve overall commercial in 2015.
Next-Generation Converged Communication White Paper