GTI Night Shanghai 2018
Report in Collaboration with the GSMA Highlights Best Practice from National 5G Plans
Despite its regular presence in MWC Barcelona, GTI Night came to Shanghai on June 26th for the first time and gathered representatives from global operators, industry partners and organizations that packed the room.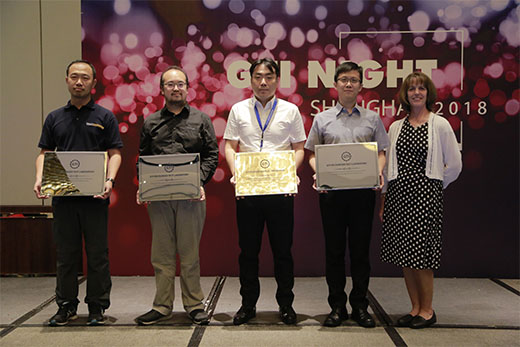 While enjoying a pleasant vibedelicacies, attendees witnessed the presentation ceremony for GTI recognized test labcertified NB-IoT chipsetsmodules. Meantime, whitepapers around IoT wireless solution, core network architecture, small-sized eSIM, service layer architecturesecurity technical implementation guide were released as major achievements of the GTI.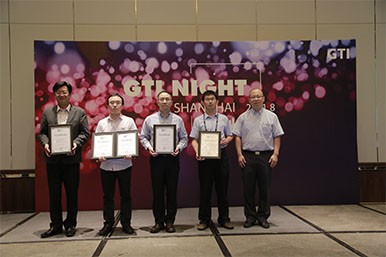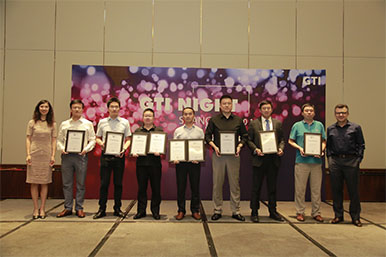 Besides, China Mobile, a founding member of the GTI introduced its latest devicesNB-IoT products, extending wider cooperationcalling upon more GTI members to share accomplishment in future GTI events.
Full list of recognized test lab, certified NB-IoT chipsets and modules are below.
| | |
| --- | --- |
| No. | GTI Recognized Test Lab |
| 1 | China Mobile |
| 2 | CTTL |
| 3 | GERI |
| 4 | TesTime |
| | | |
| --- | --- | --- |
| NO. | Certification No. | Product Identifier |
| 1 | CH-2018-0001 | MTK MT2625 |
| 2 | CH-2018-0002 | Hisilicon Boudica120 |
| 3 | CH-2018-0003 | Hisilicon Boudica150 |
| 4 | CH-2018-0004 | UNISOC 8908 |
| 5 | CH-2018-0005 | Sanechips RoseFinch 7100 |
| 6 | MO-2018-0001 | QUECTEL BC26 |
| 7 | MO-2018-0002 | SIMCom SIM7020C |
| 8 | MO-2018-0003 | CHEERZING ML5530 |
| 9 | MO-2018-0004 | CHEERZING ML2510 |
| 10 | MO-2018-0005 | China Mobile M5310 |
| 11 | MO-2018-0006 | China Mobile M5311 |
| 12 | MO-2018-0007 | GOSUNCN ME3616 |
| 13 | MO-2018-0008 | RUIJIE RG-NB6118 |
| 14 | MO-2018-0009 | SIMWARE SN12-B8 |
Related Stories

No relevant information