The 34th GTI Online Workshop
Report in Collaboration with the GSMA Highlights Best Practice from National 5G Plans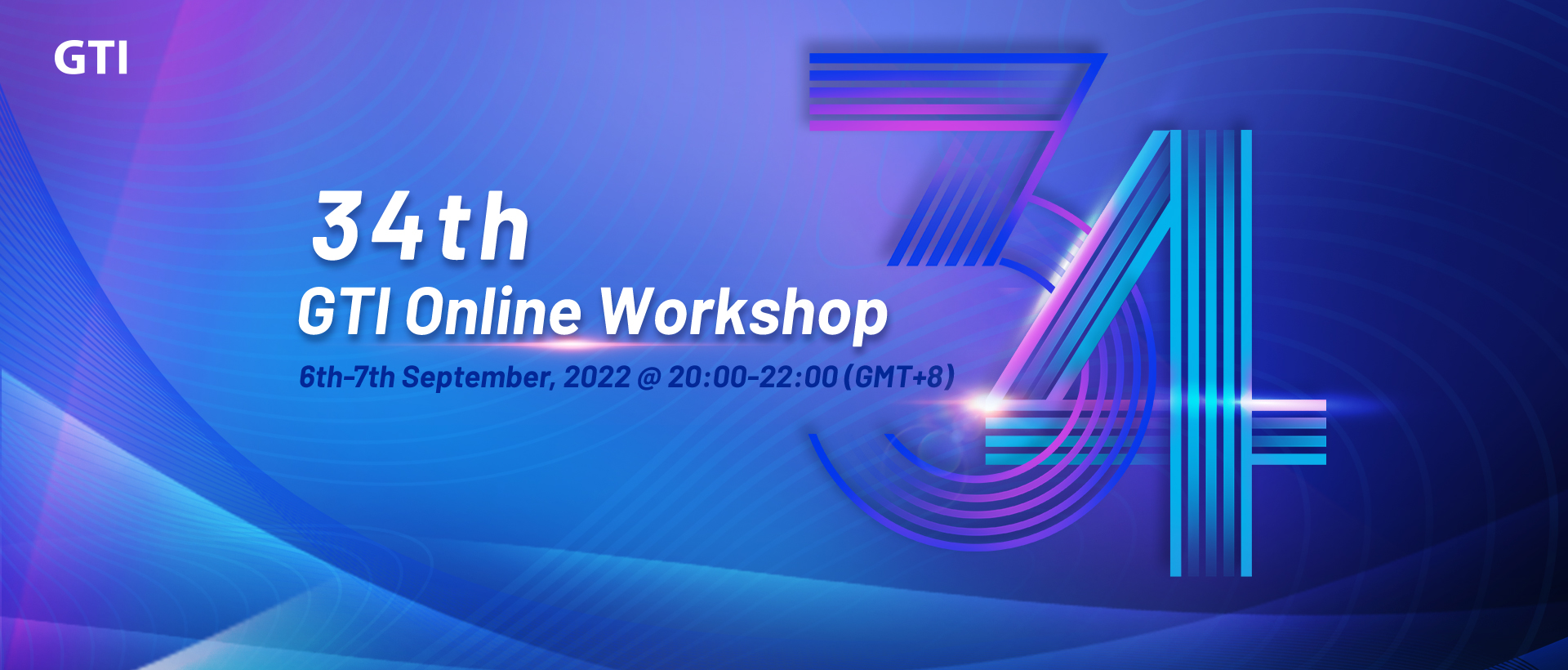 On 6th-7th September, the 34th GTI Online Workshop was held as scheduled. There were more than 200 experts and representatives attended this workshop, including over 20 major operators such as NTT DOCOMO, KT, Rakuten Mobile, SoftBank, Telefonica, TIM, T-Mobile US, Turkcell and YTL, and over 40 industry partners. This workshop has again offered a great platform and opportunity for the industry to discuss and exchange insightful views on the most concerned and trending issues that are facing during 5G development.
Madame Huang Yuhong, the Secretary General of GTI, summed up some of the common issues in spectrum, network, device and business services to which global operators are attaching great importance. It will possibly act as a valuable reference for the ongoing and future work in promoting technical breakthrough and industry development. In addition, Madame Huang also called on the industry to make joint efforts to further accelerate 5G development on a global scale.
In terms of 5G eMBB, the workshop mainly focused on 5G evolution, device empowerment, autonomous network, as well as cost reduction and efficiency improvement. It discussed new features of R16/R17 power consumption for 5G device so as to optimize more new 5G functions. Besides, it introduced the low-cost green 5G network solutions and enabling technologies that enable advanced autonomous network, aiming to accelerate a green, low-cost and intelligent 5G new ecosystem. At the same time, it shared views and progress on the 5G MBS business scenarios, technical requirements and characteristics, as well as the similarities, differences and evolution of broadcast and multicast technologies from 4G to 5G era, which will gradually unlock new 5G opportunities that enable business development.
In terms of 5G enterprise network solutions, the workshop focused on IoT sensing, connectivity and computing force. It shared views on key technologies and solutions such as passive IoT for total production factor identity perception, 5G+ deterministic network and 5G high uplink for equipment control, and evolutionary computing for industry intelligence, which will provide the industry with integrated, reliable and intelligent IoT services, further accelerating deep integration of 5G and industry production management.
Click below for presentation slides of this workshop:
https://www.gtigroup.org/program1.html
Click here to visit the previous meeting page.
Related Stories

No relevant information