The 31st GTI Online Workshop
Report in Collaboration with the GSMA Highlights Best Practice from National 5G Plans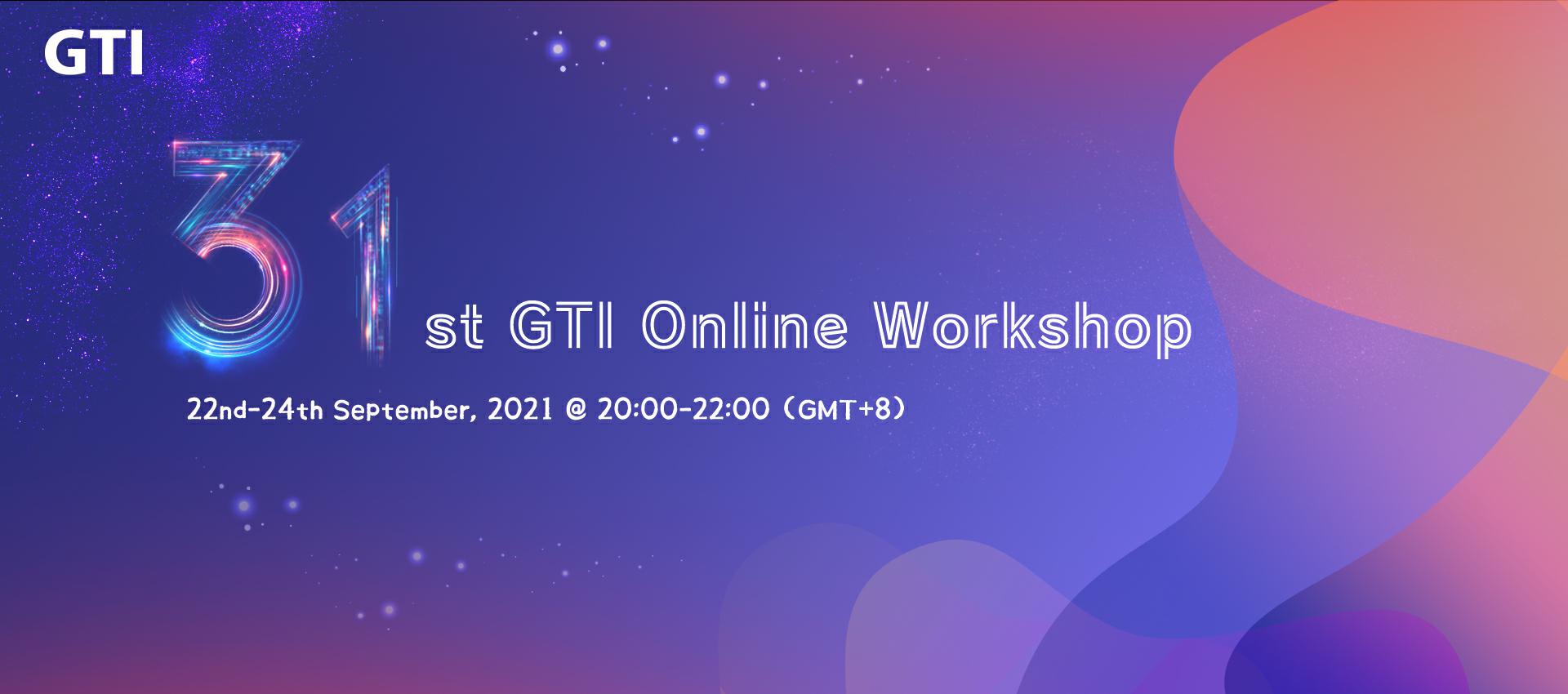 The 31st GTI Online Workshop was held as planned on 22nd-24th September, 2021. Nearly 200 industry experts and representatives from 20 major operators including DT, Etisalat, KDDI, LG Uplus, NTT DOCOMO, SoftBank, T-Mobile US, Turkcell and YTL and over 30 partners worldwide attended the virtual workshop. This workshop has provided a great opportunity for the industry to discuss views and shared valuable thoughts on the current key issues faced by 5G eMBB network, 5G eMBB device and 5G enterprise network.
Madame Huang Yuhong, the Secretary General of GTI, made a brief summary about the latest updates and progress of GTI in its cooperation with international organizations and the development status of 5G end-to-end industry. In addition, she called on the global industry to redouble efforts in addressing key issues in terms of network technology evolution, device performance improvement and enterprise network, continuing to make breakthroughs and promoting industry development, whilst forging ahead to accelerate 5G large-scale commercialization.
With regards to 5G eMBB network, the workshop put much focus on topics like 4G/5G co-evolution, R16 key features introduction evaluation and R18 network evolution technologies to accelerate 5G end-to-end development and its continuous evolution. As for 5G eMBB device, the topics mainly covered 5G device network slicing trial, new features requirements of 5G chipset, and 5G S-Module Test Experience etc, to improve device performance and evolution. In terms of 5G enterprise network solutions, a range of key technology issues in deployment of private networks for vertical industries were discussed a lot, including but not limited could-network converged base station, SLA, intelligent management and operation, as well as security, encouraging operators to provide premium IoT and private network services for vertical industries, so as to foster high-quality development of vertical industries empowered by 5G.
Click below for presentation slides of this workshop:
https://www.gtigroup.org/program1.html
Click here to visit the previous meeting page.
Related Stories

No relevant information