The 33rd GTI Online Workshop
Report in Collaboration with the GSMA Highlights Best Practice from National 5G Plans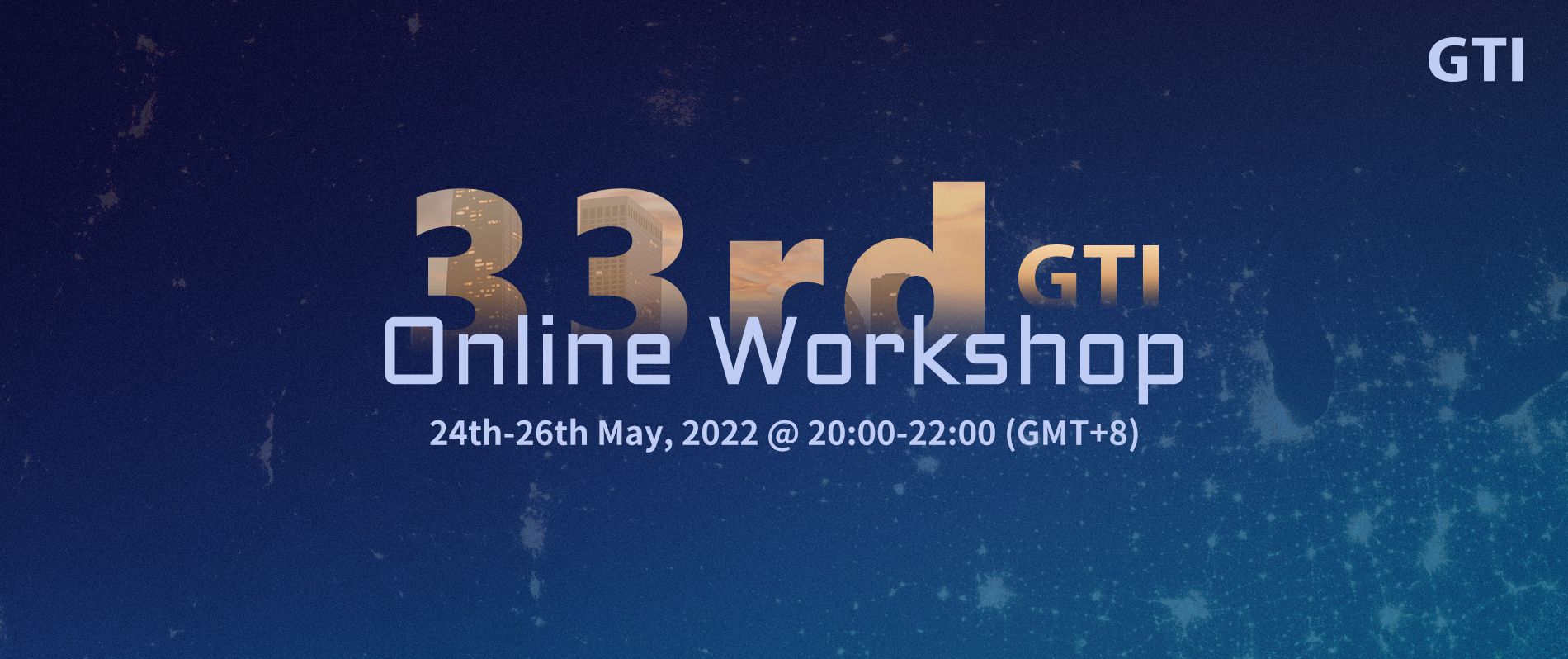 The 33rd GTI Online Workshop was held on 24th-26th May. It was attended by more than 200 experts and representatives from 20 major operators including BT, NTT DOCOMO, KT, Reliance Jio, SoftBank, T-Mobile US, Turkcell, Verizon and YTL, as well as from over 30 industry partners around the globe, to have an in-depth discussion about the trending issues and key topics on 5G.
Madame Huang Yuhong, the Secretary General of GTI, looked back on the key achievements of GTI in global cooperation and 5G development during 2021. Apart from that, she called on global industries to take extensive and active participation in joint development and make technical breakthroughs in key areas such as network technology evolution, device performance improvement, enterprise network solutions as well as innovative business to accelerate global 5G commercialization.
For the 5G eMBB session, the workshop focused much more on areas like low-cost 5G network solutions, 5G autonomous network, new business opportunities, and new capability for 5G device etc. Meanwhile, the workshop shared valuable views and insightsthe hot topics including low-cost, green 5G network solutions and technologies of advanced 5G autonomous network, as well as new features of RedCap, device slicing and power-saving etc, so as to accelerate low-cost, green 5G new ecosystem. Furthermore, views on 5G new call service and technology requirements of terminal, and evolution from 5G XR to Metaverse were also discussed in an in-depth way to unlock new opportunities for new 5G business.
For the 5G enterprise network solutions session, to build high-quality 5G enterprise network, the workshop analyzed the requirements on business development and network O&M for verticals from industrial perspective, and shared key technologies and solutions to lightweight O&M, integrated heterogenous O&M and intelligent O&M. All this will be providing lightweight, integrated and efficient network operation and maintenance capabilities, to advance 5G development while accelerating quality improvement, cost reducing and efficiency improvement.
Click below for presentation slides of this workshop:
https://www.gtigroup.org/program1.html
Click here to visit the previous meeting page.
Related Stories

No relevant information