The 37th GTI Workshop
Report in Collaboration with the GSMA Highlights Best Practice from National 5G Plans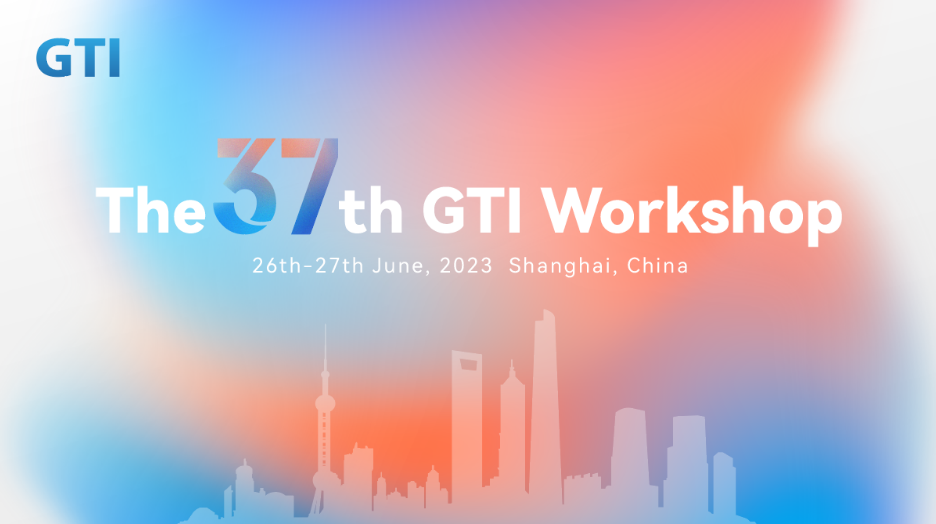 The 37th GTI Workshop was held physically in Shanghai on 26th-27th June, 2023. This event brought together nearly 200 experts and representatives from global operators and industry partners, to discuss key issues in 5G-A and 5G enterprise network solutions.
At the workshop, Madame Huang Yuhong, the Secretary General of GTI, reiterated the Three Targets and Four Actions in the phase of GTI 3.0, and shared the latest progress and further plans in boosting international cooperation and 5G technology development. Furthermore, she called for global industry to further deepen cooperation and accelerate 5G-A to enable 5G value creation on a global scale.
In 5G Technology and Products session, the workshop discussed hot topics on 5G technology and products, 5G new application and business value. It shared experiences in 5G commercial use cases, technology innovation solutions such as network intelligence, RIS and NTN, as well as new opportunities in value creation. Apart from that, this session also shared valuable experiences in commercialization and large bandwidth real-time service, including but not limited to XR and glasses-free 3D. All this will boost value creation and development opportunities for 5G technology. At the same time, GTI XR Network Technology White Paper and GTI Technical Specification of 5G RedCap Lightweight Universal Modules were jointly released at this workshop, to continue promoting innovation in technology and product application.
In 5G ENS session, jointly held by GSMA, 5G-ACIA and Passive IoT Technology Joint Innovation Center, topics were focused on the digital requirements and application scenarios of warehousing and logistics. It shared the requirements for 5G-A in key scenarios and business, such as industrial production, port production and operation, logistics and transportation, retail management and other fields. Meanwhile, it discussed key technologies and application cases such as 5G-A passive IoT, RIS and deterministic communication. Outstanding use cases and solutions in new passive IoT and automated transportation were also jointly released with industry partners, which will lay a foundation for 5G value creation in enterprise networks. In the future, the 5G ENS program will adhere to the vision of GTI 3.0, and work with industry partners to promote integration of 5G+ industry, and accelerate 5G-A monetization and ecological prosperity.
With its first physical return to Shanghai, this workshop was held coinciding with a product and solution display. More than 10 5G end-to-end technologies, products and applications were displayed, which include new technologies like Jiutian AI Platform, RedCap module and RIS, new products such as 5G Femto, "Lingyun" 5G cloud base station, 5G SigWell, IF Pooling Distribution System, and new services such as 5G new calling, galsses-free 3D, and VR games. Through this demonstration, it received extensive attention from the industry, further promoting the innovation and development of 5G industry and creating new 5G value.
Click below for presentation slides of this workshop:
https://www.gtigroup.org/program1.html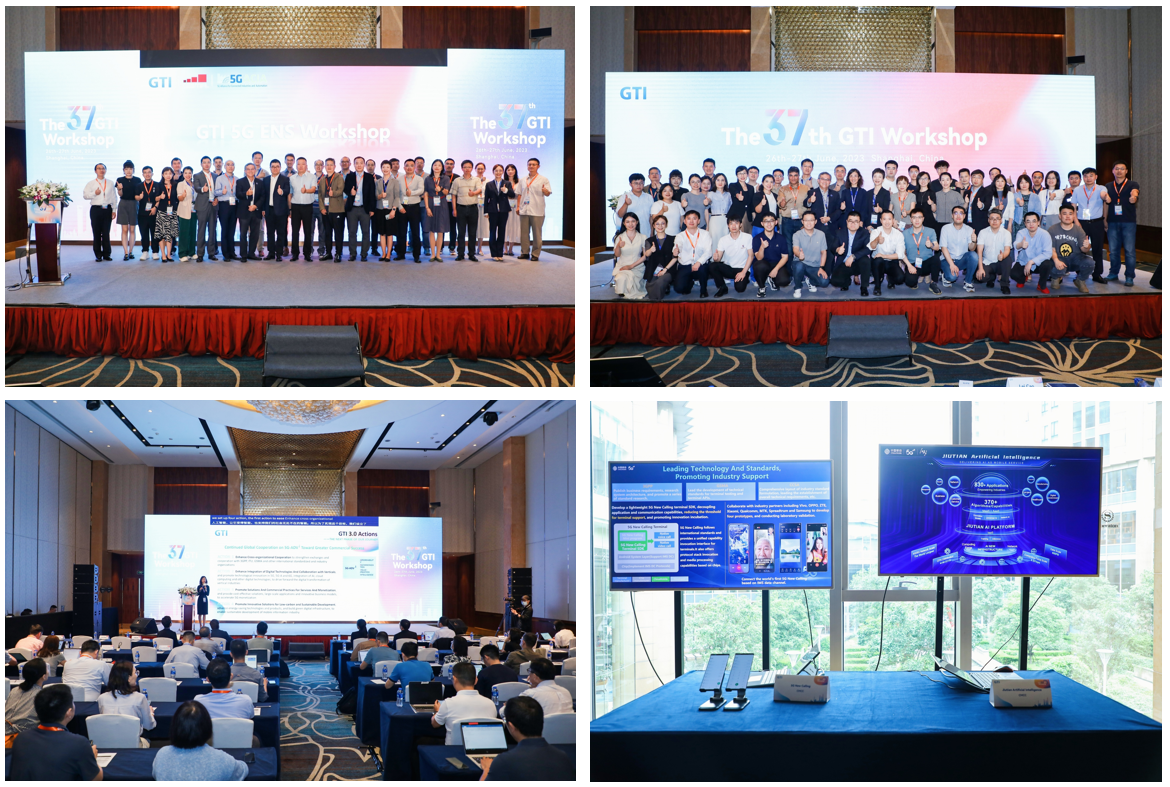 Click here to visit the previous meeting page.
Related Stories

No relevant information