The 38th GTI Workshop
Report in Collaboration with the GSMA Highlights Best Practice from National 5G Plans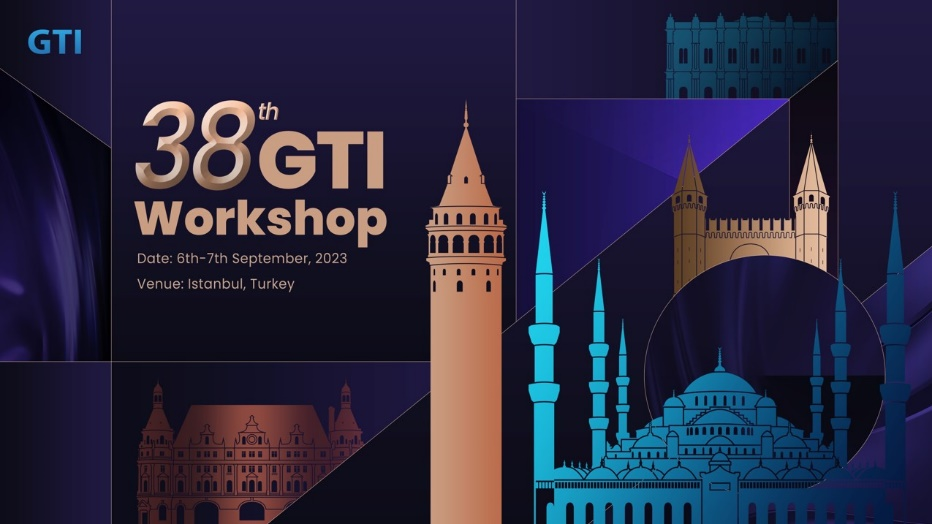 The 38th GTI Workshop was held in Istanbul, Turkey on 6th-7th September, 2023. This event gathered a great many high-level executives and experts from international organizations such as GSMA and 5G-ACIA, and from over 60 operators and partners, including Vodafone, Bharti Airtel, China Broadnet, Turk Telecom, Turkcell, KT, SoftBank, Etisalat. The representatives and attendees discussed and approved the key actions of GTI 3.0, shared the best practices and value creation enabled by 5G new ability, and collectively explored emerging trends, cutting-edge technologies and innovative practices in mobile information development.
At the SC & PFLC meeting session, Mr. Gao Tongqing, the Executive Vice President of China Mobile, was elected as the first co-chairman of GTI with unanimous approval. This new appointment will expand and foster a closer relationship with global operators and partners, thereby driving forward the Three Objectives of GTI 3.0, which will be promoting intelligent, efficient, and green 5G-A tech and products, fostering integration of DICT to support next-gen digital infra, and enabling 5G monetization and value creation.
At the plenary session, Mr. Gao Tongqing made a keynote speech on "Integrated Innovation to Promote Development, Open Cooperation to Win the Future". In response to the work objectives of GTI 3.0, Mr. Gao put forward Three Proposals. First, jointly drive forward the continuous evolution of 5G, establishing a sturdy foundation for integrated innovation. We will expedite the implementation of commercial use of R17 technologies, enhancing infrastructure layout through technological advancements, and work towards the timely frozen of R18 standards, conduct essential tests and certifications on 5G-A key technologies, accelerating industry maturity. Meanwhile, we will ensure a seamless transition from 5G-A to 6G, taking the lead in exploring the potential of 6G technologies to attain precise alignment between 5G-A and 6G. Second, jointly promote integrated innovation of DICT, unlocking the full potential of integrated innovation. We will jointly propel the convergence and innovation of new-generation information technologies, encompassing networking, cloud computing, data management, artificial intelligence, security, edge computing, device, and blockchain. This approach necessitates the cultivation of multidimensional capabilities, including connectivity, sensing, computing, and AI integration. We shall facilitate the collaborative promotion of key technologies, spanning theoretical foundations, industry standards, and architectural innovations. This will harness the complementary strengths of CT technology stability and reliability, alongside IT and DT technology flexibility and openness. Thirdly, jointly promote commercial value creation and distribute the benefits of integrated innovation. We will actively explore groundbreaking business applications that extendvarious facets of life, production, and societal governance, to nurture fresh information service models and businesses that are not only reproducible but also scalable. We shall establish robust channels of communication and sharing to disseminate best practices efficiently and accelerate the widespread adoption of industry-specific applications in smart factories and smart mining, and advance the 5G new calling, Cloud XR, and other distinctive services. This concerted effort will infuse "digital intelligence"global economic and social development.
Madam Huang Yuhong, the Secretary General of GTI, shared the future work plans and actions for GTI 3.0 from three aspects. For platform and ecosystem, GTI will further shore up its leadership role and vitality to enhance cohesiveness of platform and ability of operation. For technical work, the technical work programs were re-organized and a new 5G Innovative Applications & Monetization program was kicked-off. For branding and marketing, explore diverse forms for events and channels for publicity, to improve marketing and influence globally. Finally, she called for in-depth cooperation to drive forward GTI 3.0 and accelerate the value creation of 5G on a global scale.
With focus on the objectives of GTI 3.0, senior executives and experts from various industries had a series of in-depth discussions on key issues of 5G technology and product and 5G enterprise network solutions. In terms of 5G technology and product, with focus on 5G new value creation, 5G affordable and sustainable network and 5G new cross-area integration, representatives and experts shared their insightsstrategy of 5G deployment and experience in commercial use, and explored potentials for 5G technology to expand network capabilities and enhance commercial value from FWA, XR, 5G new calling. Meanwhile, they discussed a lot on the emerging trends of global 5G technology and business, 5G low-cost network deployment plans and products in different scenarios, as well as 5G+ computing force, 5G+AI and other technical innovation solutions. Besides, three white papers were released with industry partners, including GTI 5G Femto Technical Requirements White Paper, GTI 5G Metrics and Test Methods Towards XR White Paper and GTI 5G Radio Network Intelligence Technical Requirements White Paper, to promote technology and product application innovation. In terms of 5G enterprise network solutions, they mainly focused on smart factories, smart warehousing, smart ports, and smart transportation and other typical scenarios, and shared views on technological innovation solutions such as new passive IoT, deterministic communication, ISAC, and enterprise network operation and maintenance. Various outstanding products and solutions were also released, including 5G deterministic gateway, industrial base station, passive IoT for warehousing and logistics solutions, solution for UAV based data collection at the edge, to accelerate 5G-A new technology application.
In addition, a series of end-to-end products and solutions were demonstrated, including 5G Femto, "Lingyun" 5G Cloud Base Station, SigWell, IF Pooling Distribution System, new passive IoT, 5G Deterministic Gateway, 5G Virtualized-PLC Gateway, Terminal Probe System for 5G NPN, and 5G new calling, Glasses-free 3D service etc. In the future, more outstanding innovative technologies, products and solutions will be released to accelerate the industry development.
This workshop highlighted the new value creation enabled by 5G innovation and the significance of global collaboration, which will lay a solid foundation for 5G, 5G-A and next-gen mobile information network, and enhance further cooperation to accelerate value creation and high-quality development.
For presentations of 5G Technology and Product, please Click Here.
For presentations of 5G Enterprise Network Solutions, please Click Here.
For more presentation of GTI workshops, please click:
https://www.gtigroup.org/program1.html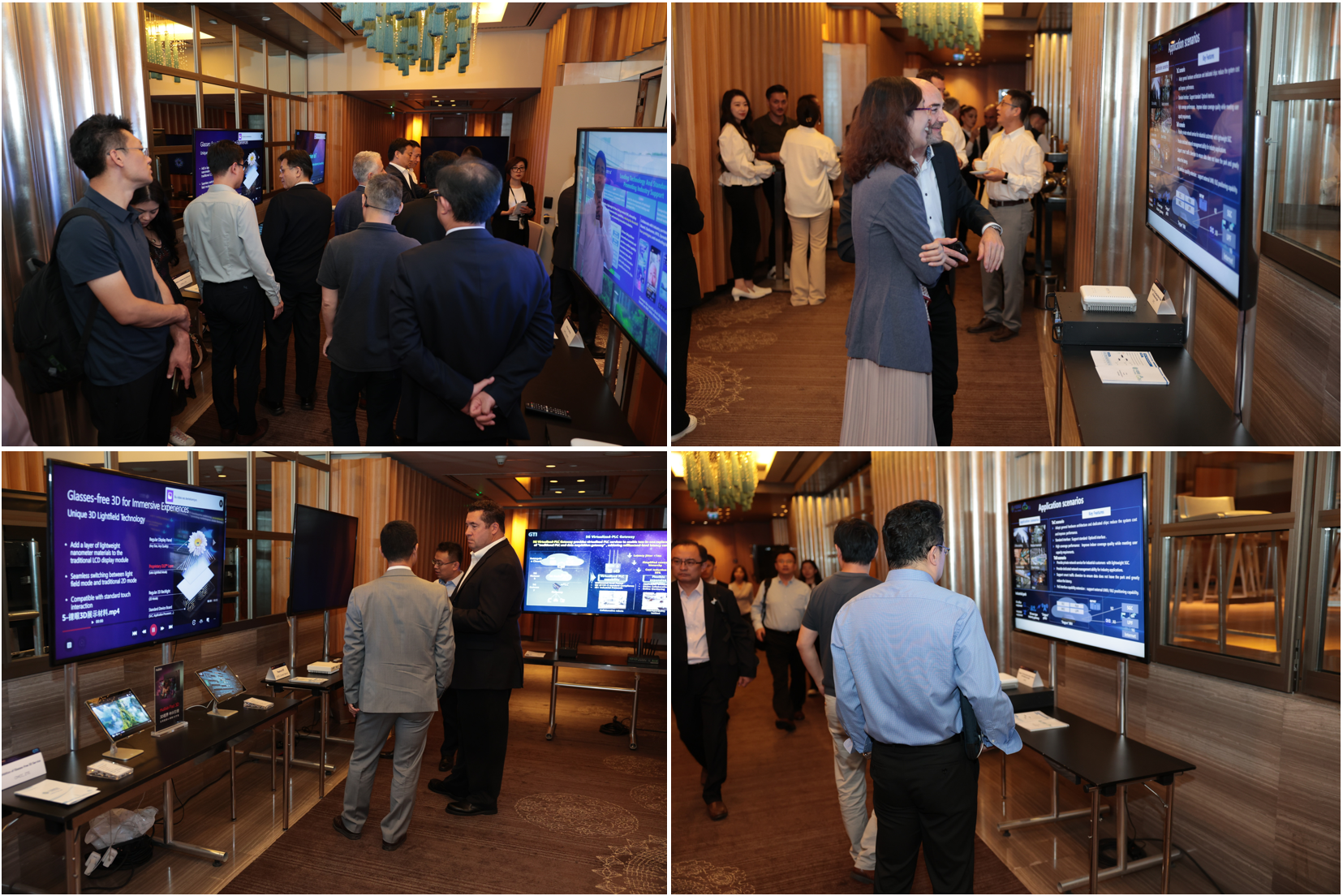 Click here to visit the previous meeting page.
Related Stories

No relevant information