The 21st GTI Workshop
Report in Collaboration with the GSMA Highlights Best Practice from National 5G Plans
The 21st GTI Workshop was held with a great success during Feb. 22-23, 2018 in Barcelona, Spain. Over 180 industrial leaders, expertsrepresentatives from global top-class operatorsindustrial partners attended the 21st GTI Workshop, including BT, KDDI, Orange , SoftBank, TelefonicaVodafone, to discussshare their views on how to promote TDD technology evolution, speed up 5G developmentM-IoT end-to-end maturityhow to facilitate the businessservice development with cross-industry partners.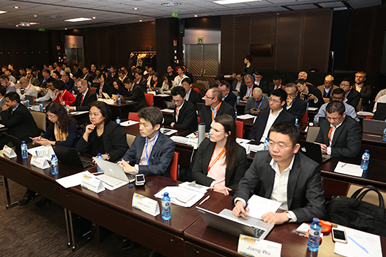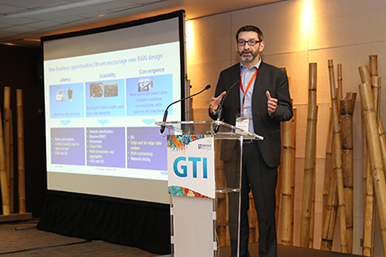 At the opening speech, Madam Huang Yuhong, the General-Secretary of GTI, summarized the latest progress of GTI technical workthe development of industry in 2017,also introduced GTI work plans in 2018 from aspects of 4G & Evolution, M-IoT, 5G eMBB, Innovative BusinessApplication, highlights of which are as following:

- Achievements of 2017: With joint efforts, GTI has released 12 White PapersTechnical Reports7 Commercial ProductsPrototypes on 5G, M-IoTInnovative Business & Application, promoting industry maturityguiding its development.

- Position of GTI 2.0: GTI will keep standing in TDD campfocus on industrializationcommercialization of 4G evolutionSub-6GHz 5G system; leddriven by major operatorsjoin force with mid-sizesmall operators to benefit from a robust ecosystem; work closely with the industryreach out to the verticals.

- Work plan of 2018: Ensure TD-LTE migration to 5G in a highly cost-effective way; propel 5G end-to-end technologiesproducts for scalable trials; promote MIoT maturity via cross-industrial collaboration to ensure commercial success; promote cross-industry developmentincubate innovative applications.

Meanwhile, the workshop demonstrated Cloud Robot, 5G NR TS38.521 RF testing, NB-IoT QsiteNB-IoT Universal module.

Please click below for presentation slides of this workshop:
https://www.gtigroup.org/program1.html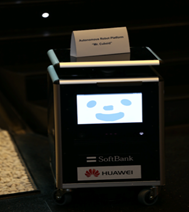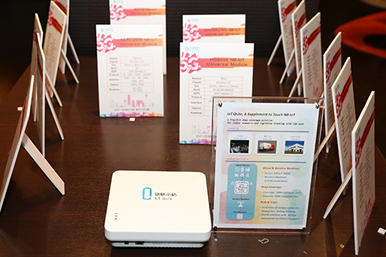 Click here to visit the previous meeting page.
Related Stories

No relevant information