The 30th GTI Online Workshop
Report in Collaboration with the GSMA Highlights Best Practice from National 5G Plans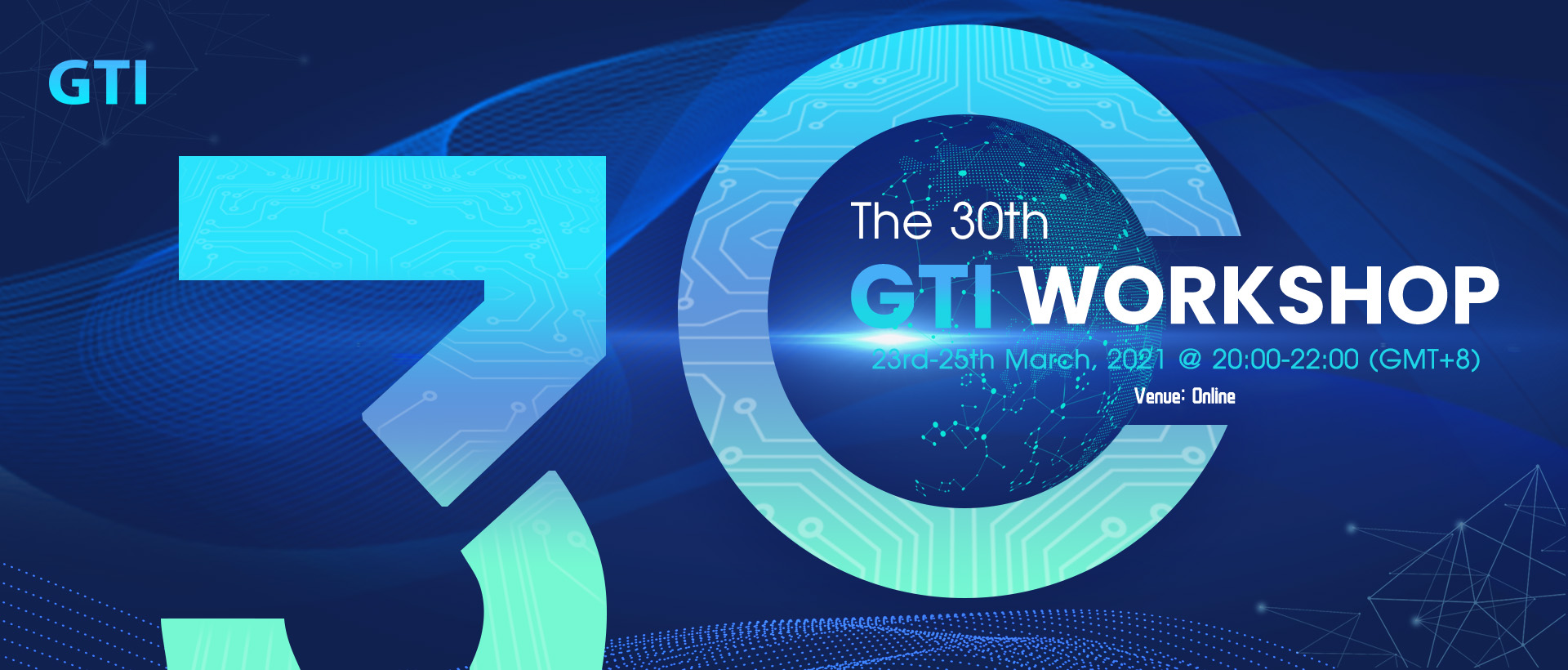 The 30th GTI Online Workshop was held on 23rd-25th March, 2021. It had been attended by the virtual participation of over 300 attendees from more than 30 global operators, such as AT&T, Bharti Airtel, KDDI, LG Uplus, NTT DOCOMO, Rakuten, Singtel, SoftBank, Telefonica, T-Mobile US, Turkcell etc., dozens of industrial partners and international organizations like 5G-ACIA. The workshop has provided the industry leaders and experts with an excellent opportunity to discuss and share their views on the key issues of accelerating 5G development.
Madam Huang Yuhong, the Secretary General of GTI, presented some of the key achievements made in 2020. In the opening notes, she highlighted GTI's great efforts in fostering right regulatory environment for 5G, promoting unified spectrum allocation as well as accelerating 5G end-to-end maturity. Furthermore, she called for the global industry partners to conduct continuous in-depth collaboration, put much focus on 5G network, device, innovative business and services, and continue their efforts to address key issues on system power consumption, module cost and private network solutions, so as to enable the faster and scalable development of 5G industry.
Then the workshop fellfour sessions to explore hot issues in a specific and in-depth way.
In 5G network, many key issues on SA commercial use such as multidimensional 5G spectrum sharing strategy, VoNR and power saving were discussed to accelerate industry maturity and the implement of commercial use. In 5G device, topics of 5G UE power saving, R16 new features and requirements for 5G chipset, 5G module cost optimization and network slicing match-up were much focused on for the improvement in performance and evolution of device. In 5G enterprise network solutions, the workshop intended to address key technological issues in application deployment for vertical industries, such as 5G+ industrial proximity network, 5G+ Bluetooth indoor positioning, digital twin based intelligent network operation among others, to drive global operators to provide premium IoT and private network service, and to promote high quality development enabled by 5G. In 5G Cloud XR, the workshop made an exploration into the major issues on technical architecture and standardization faced by 5G Cloud XR scalable development, and also defined the future work scope and plans.
Click below for presentation slides of this workshop:
https://www.gtigroup.org/program1.html
Click here to visit the previous meeting page.
Related Stories

No relevant information