The 5th TD-LTE Technology and Spectrum Workshop
Report in Collaboration with the GSMA Highlights Best Practice from National 5G Plans
The Fifth TD-LTE Technology and Spectrum Workshop, jointly hosted by International Telecommunications(ITU), Global TD-LTE Initiative (GTI), China Mobile and Telecommunication Development Industry Alliance (TDIA), will take place on the afternoon of Oct 12 in Budapest, Hungary during ITU Telecom World 2015.
With the rapid commercialization of TD-LTE networks in the worldwide, mobile communication ushereda new era.promote the utilization of high frequency for TDD technology and to win a wider development space for TD-LTE, it is necessary for us to push forward the global unified planning of TDD spectrum and to discuss the future spectrum strategies.
This workshop will bring together government leaders, regulator officers, CEOs of operators and chairmen of international associations to share their views on mobile broadband development and strategies of global unified spectrum allocation.
Time: 13:45-17:35, 12th Oct., 2015
Venue: Conference Room 4, Hungexpo, Budapest, Hungary

To attend this workshop, please fill in THE REGISTRATION FORM and send back to GTI Secretariat (admin@gtigroup.org).
GTI Events' Schedule in Budapest during ITU Telecom World 2015

Please note: we will provide shuttle bus from the venue of the 14th GTI Workshop to Hungexpo.
Draft Agenda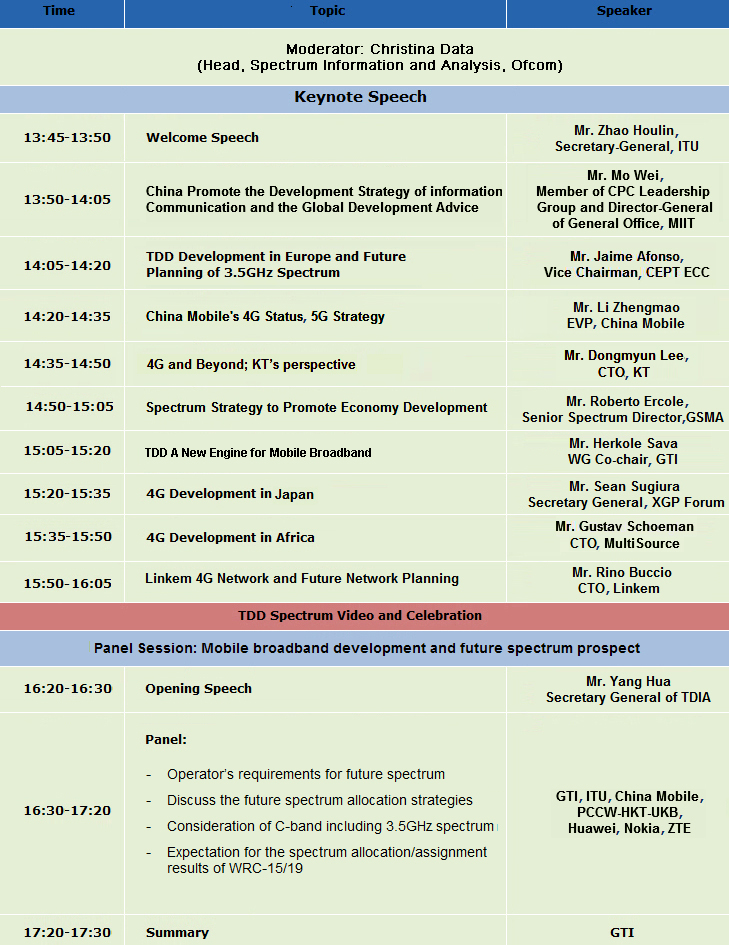 Speakers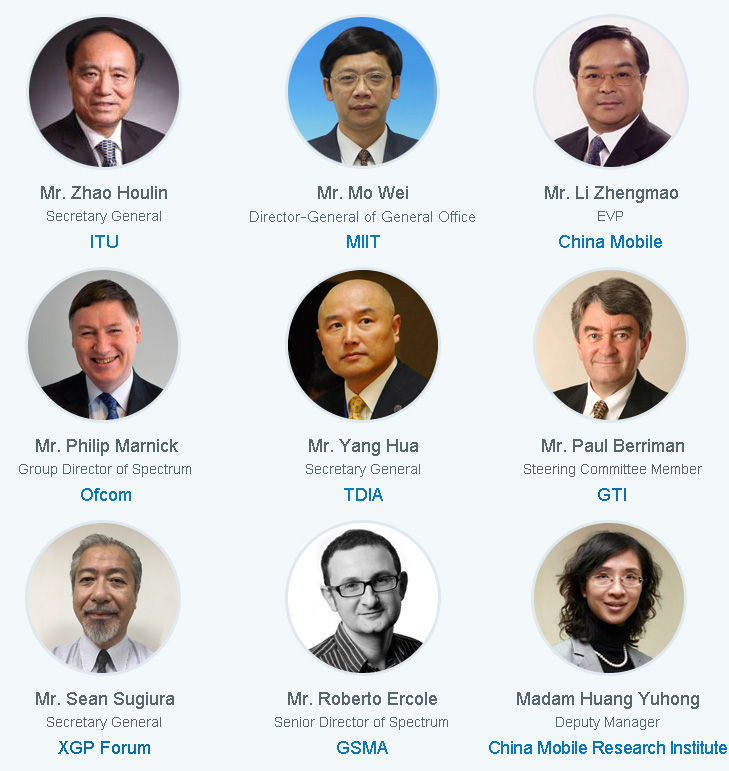 Related Stories

No relevant information