Winners of GTI Awards 2021
Report in Collaboration with the GSMA Highlights Best Practice from National 5G Plans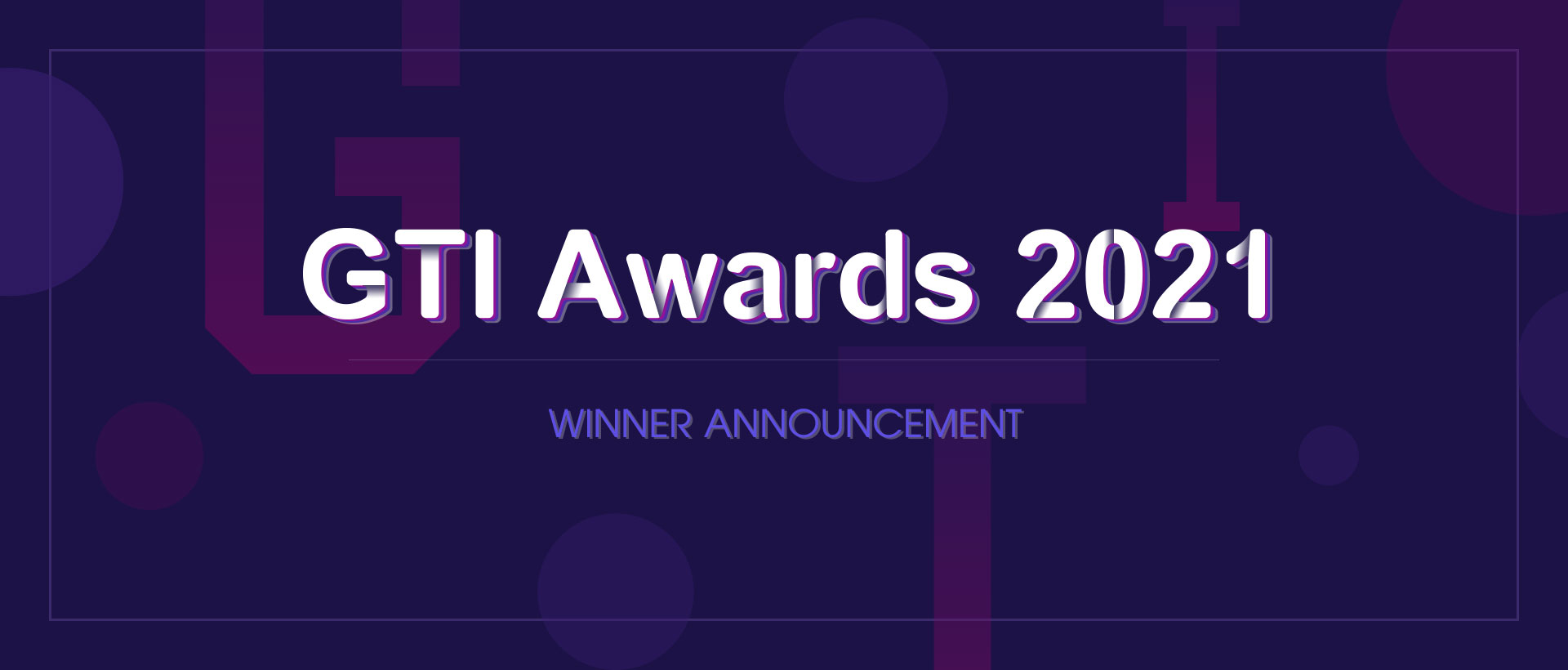 GTI Awards 2021 intends to recognize outstanding contributions in 4G & Evolution, 5G eMBB, 5G ENS and Innovative Business & Services, and to encourage innovative products, solutions and applications that address challenges faced by GTI operators, and honorable contribution to the industry and the GTI.
After comprehensive evaluation on contribution to 4G evolution and 5G development, a total of 2 operators, 7 industrial partners and 4 individuals across terminal, chipsets, network infrastructures, test systems and verticals have stood out and won the GTI Awards.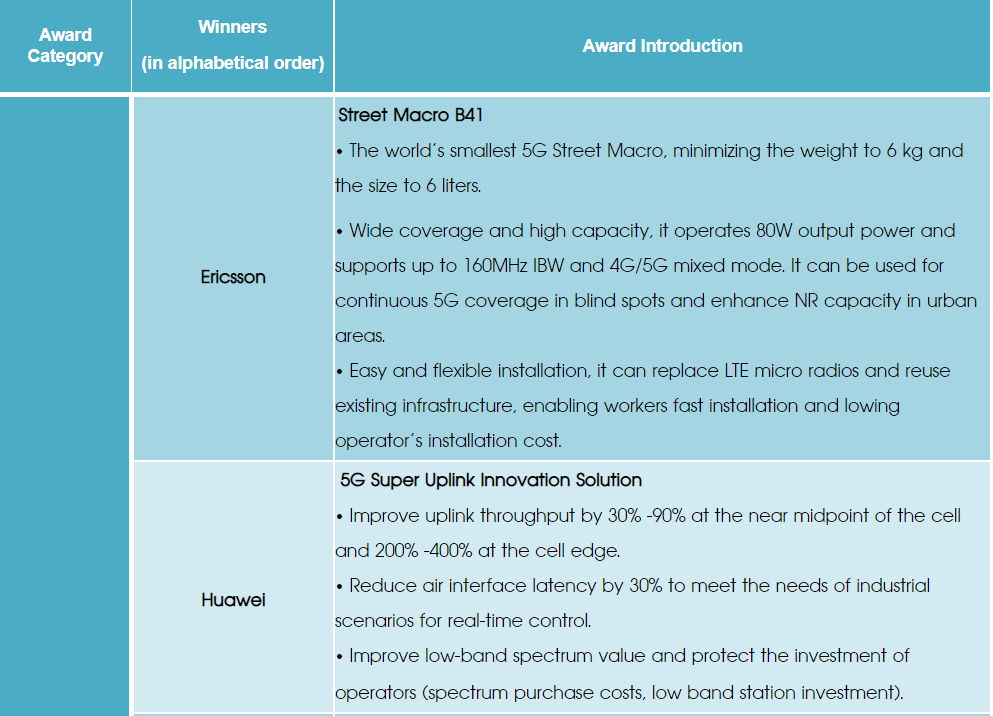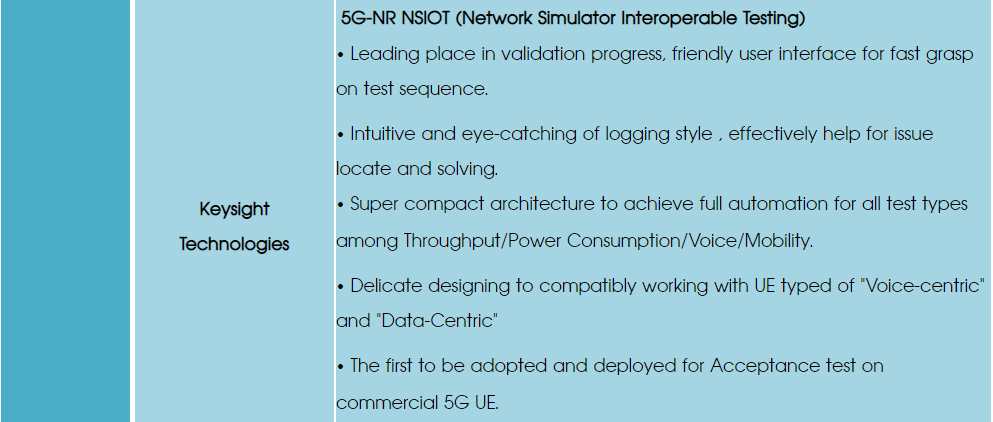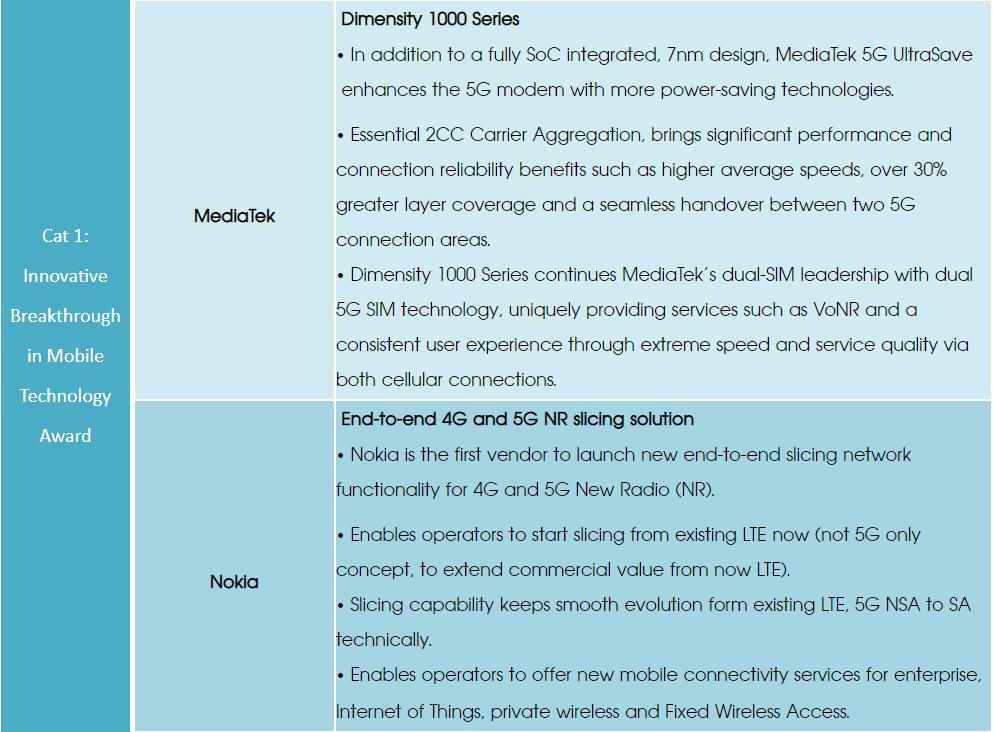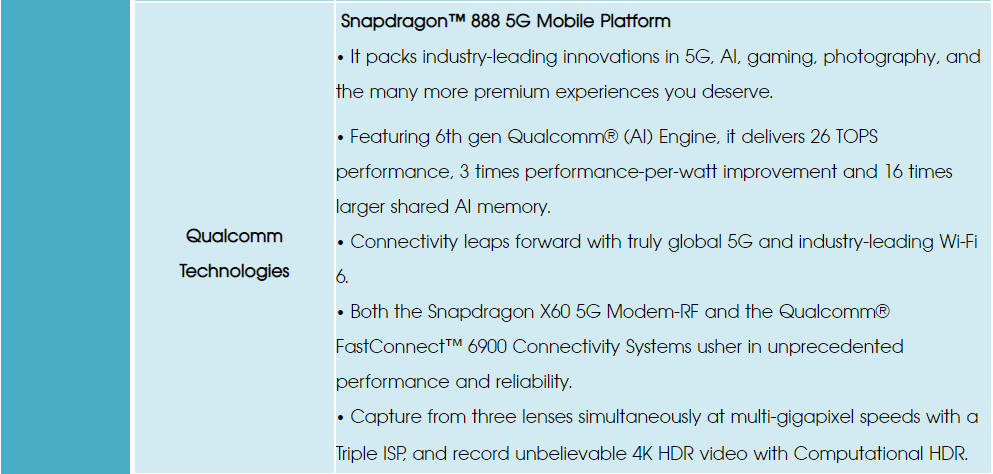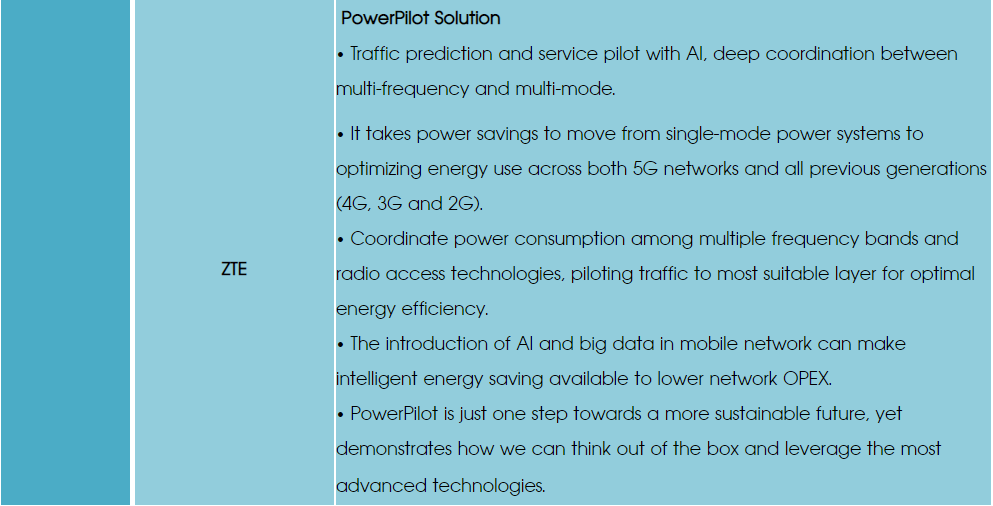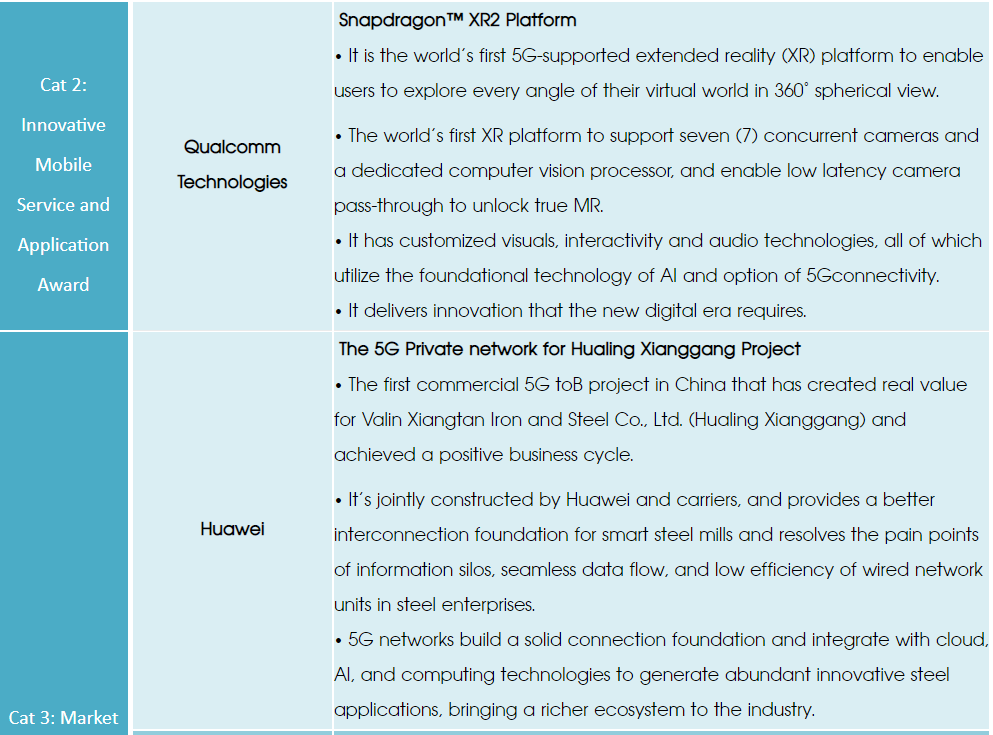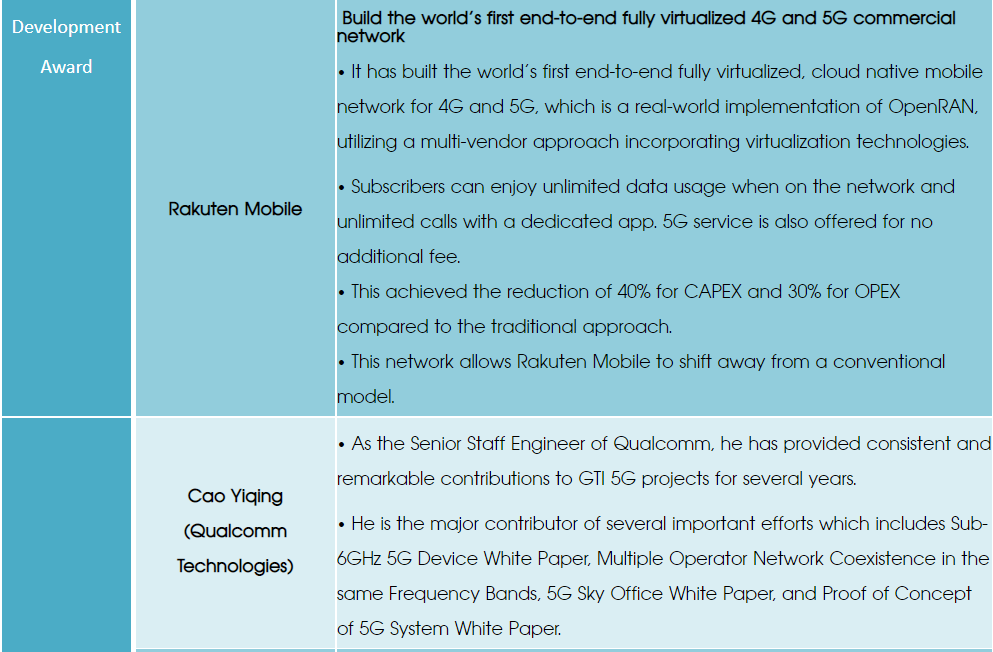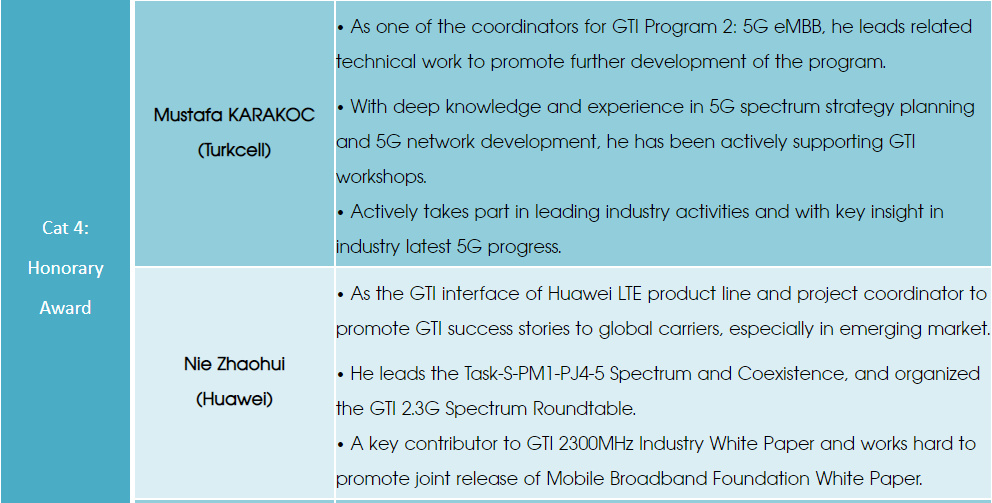 Click here to visit the previous awards page.
Awards Review
Click here: GTI Awards 2020
Click here: GTI Awards 2019
Related Stories

No relevant information